Federal

Parrott

DIAMETER: 9.8 inches
GUN: 300-pounder Parrott Rifle, 10-inch Caliber
LENGTH: 23 inches
WEIGHT: Approximately 250 pounds
CONSTRUCTION: Common Shell
SABOT: Brass, Parrott Type 1, missing
FUZING: Wooden Fuze Plug

This is the largest rifled projectile in regular use during the War. A very early specimen, as it has a wooden fuze plug. Several have been recovered from the Charleston, South Carolina area.
From the August 29, 1863 issue of Scientific American.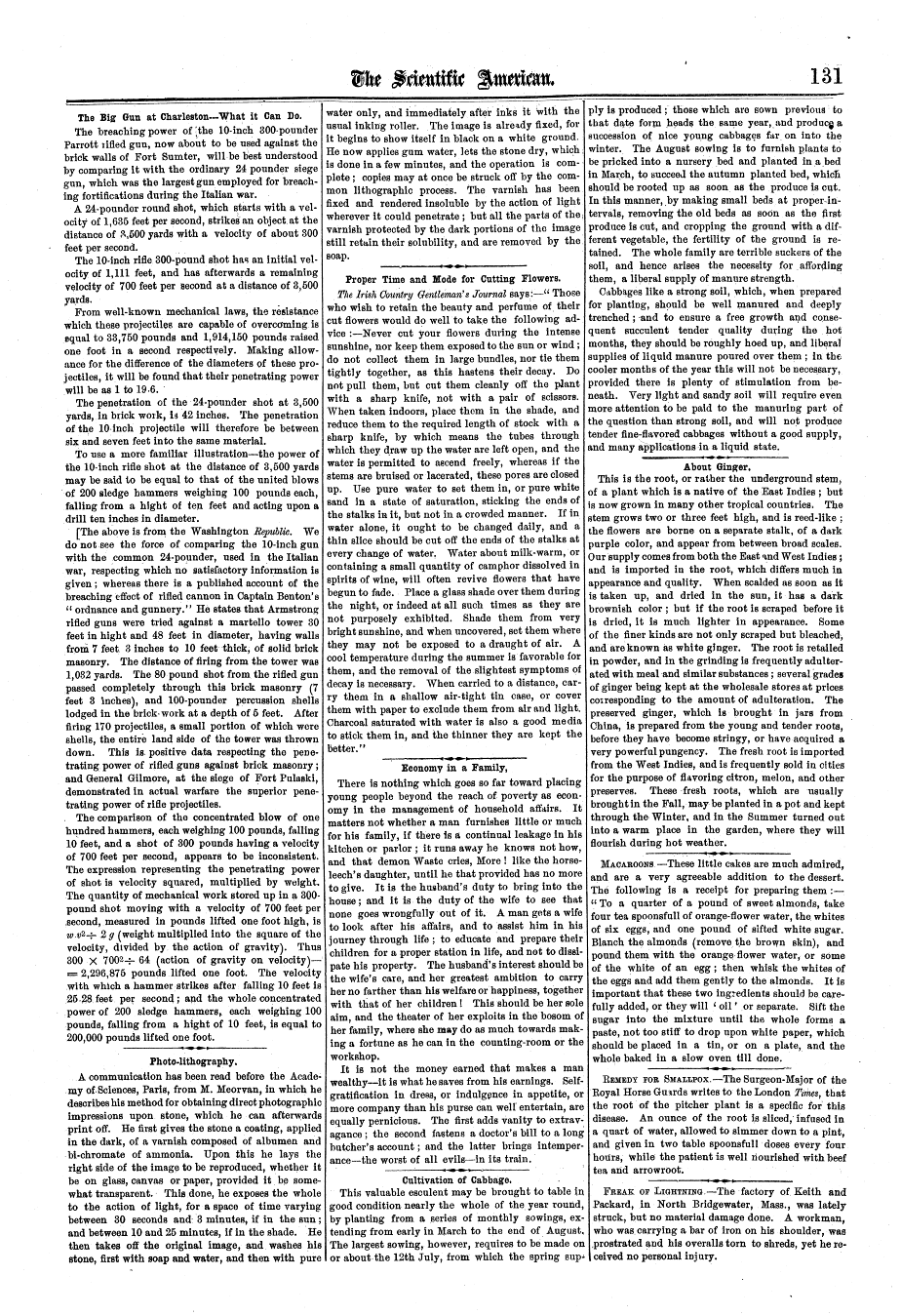 ---
From the January 30, 1864 issue of Scientific American.